Customer service
customers are viewing this product
Is your pet losing hair everywhere? Tired of vacuuming and using lint rollers that don't work?
Introducing the pet hair epilator roller that has the smartest technology to remove pet hair from your furniture!
✔️ It works on all types of dog and cat hair!
✔️ It helps you stop wasting money on disposable lint rollers!
✔️ It is 100% reusable and environmentally friendly!
We know how hard it is to keep your adorable pets from climbing up and leaving hairs on your furniture and clothes, which is why we've made the best performing bristle brush available to you.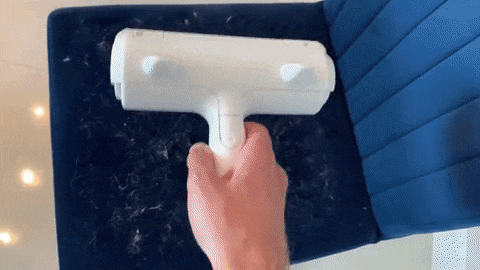 Benefits:
CONVENIENT BRUSH: With our brush you can easily and effectively remove animal hair. Use the bristle brush to remove all pet hair from cats, dogs and rabbits in seconds. It is also suitable for clothes, sofas, etc.
EASY TO USE : No battery or power required, roll back and forth on the surface, it generates static electricity quickly, all hair is collected in the trash. It can be used several times after each use, wipe it with a damp cloth.
BRUSH WITH SELF-CLEANING BASE: Our reusable bristle brush for furniture is easy to clean. Holding the fur roll, rolling back and forth over the surface, all the hairs are collected in the trash. Press the button to remove all animal hair from the bin.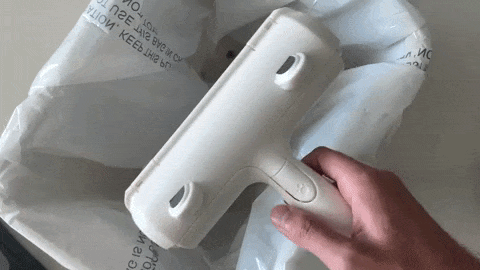 SIMPLE AND REUSABLE: No power source required. With this reusable pet hair lint roller, stop wasting money on refills and batteries.
WIDE PURPOSE TOOL: Our pet bristle brush can be used to collect pet hair from any furniture surface, cotton and linen, couches, sofas, bedding, rugs, blankets or event car seats
Why trust us ?           
➽ Over hundreds of satisfied customers
➽ Professional customer service available 24/7
➽ 100% satisfied or refunded
➽ Free delivery